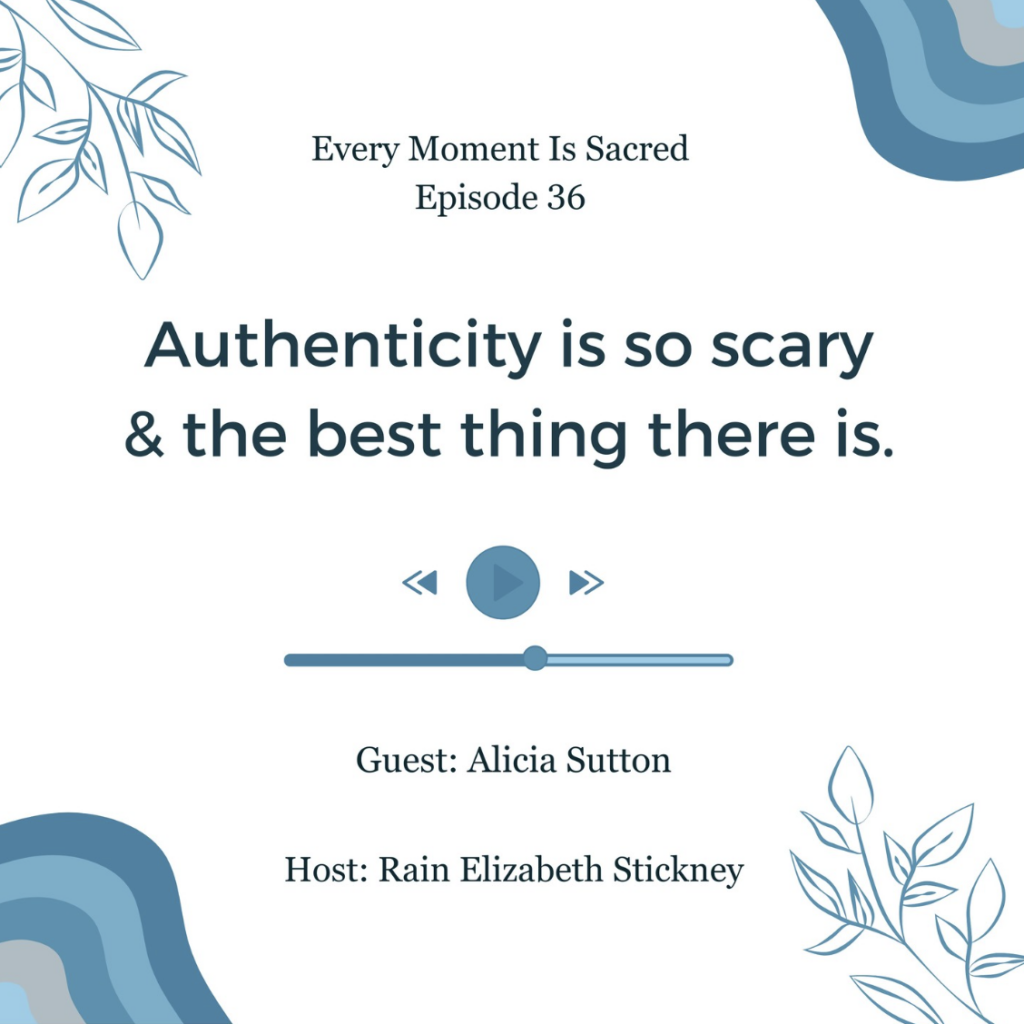 36. The Simplicity Of Breath With Alicia Sutton (Meditation Journey)
38 Minutes | April 9, 2023
I really enjoy how Alicia Sutton shares the story of running uphill, the amount of presence and breathwork it takes to do that, and the connection between this physical experience and the simple practice of meditation. Alicia was once a lawyer, then an actress, and now an executive coach. She has a podcast that is just beginning called, You're Allowed. You can already listen to the wonderful, clear, and inspiring trailer! Get ready for her episodes coming soon!!! Alicia was born in New Zealand and has lived in the UK. As of this recording, she is back in her homeland, and we courageously co-create a meditation in the present moment.
The meditation in this episode does not have bells around it. The guidance is interwoven into the conversation. That said, the guided meditation begins at 17:31 and ends at 27:02. Let me know how you like this meditation journey! meditation@rainelizabeth.org
Connect with Alicia!
Podcast: You're Allowed
The Healing Presence Of Nature
Stillwater Meditation Summer Retreat
Sunday, July 9 – Thursday, July 13, 2023
Trapp Family Lodge, Stowe, Vermont, U.S.A.
Info & Registration: meditation@rainelizabeth.org
***Early bird pricing till April 15th!***
Thanks to my wonderful sound editor, Ferrara. She can be contacted at enantiodromia23@gmail.com.
I am also grateful for my amazing website designer, Abby Kojola at kojolapower.com.
Deep appreciation goes out to my late mother & very much alive stepfather who collaborated on and performed the music. Check out the album, My Oh My, for the full song, May Your Dreams Draw You Gently.
Thank you for listening! Please subscribe, share, rate, and review to support this show. xoxo