Every Moment Is Sacred

— Podcast —
Every Moment Is Sacred

— Podcast —
a podcast interweaving meditation into daily life and transforming every moment into a moment of healing
I am so grateful you are here! Every moment is sacred. Welcome to the podcast!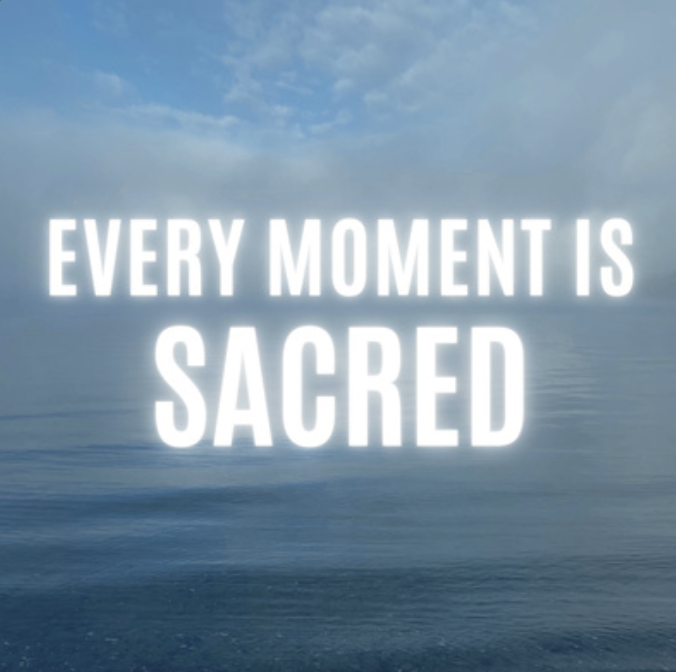 We are here to find out together how meditation works and journey into the healing moments of everyday life. We will discover our personal and collective sacredness through stories, conversations, anecdotes, spiritual teachings, research, and so much more!
This podcast is for all of you who are curious about meditation and healing as well as for all of you who are experienced in various meditative and healing traditions. It is for you who is healed, healing, or wanting to find the healer that is just right. These episodes are especially for all of us who are ready to consciously interweave meditation and healing in unique ways into our lives that work and inspire creativity through the four pillars of human experience: body, mind, heart, and spirit.
Listen on Apple Podcasts, Spotify, Stitcher, Amazon Music, Google Podcasts, iHeart Radio, Overcast, Pandora, Anchor.fm, Castbox, and Pocket Casts.
Drop me a line if there is something you would like to hear about or if you would like to share your experience on an episode: healing@rainelizabeth.org.
Give a 5-star rating to help others find this offering, and you can also leave a review to express what you enjoyed in your own words. Follow and share... let me know if you did so! I would love to send you a personal thank you note. I am so excited you are coming along on this fantastic journey!!!
This podcast is shared freely,
and your support truly makes a difference.
Write a thousand luminous secrets
Upon the wall of existence
So that even a blind man will know
Where we are,
And join us in this love!
— Hafiz