Sessions
60-minutes: $200, or 10 sessions for $1,800
90-minutes: $250, or 10 sessions for $2,250
Packages give you a 10% savings and are available through Wednesday, November 30th, end of day.
Individual sessions are 60 minutes, and couples sessions are 90 minutes. Marathon sessions are an option for those who would like to go deeply into their process for an extended period of time, whereupon the hourly rate would be charged for the duration of our work together. If you are an existing client, your current rate applies until we make a new agreement.
Payment is due prior to the start time of the session. If you need to reschedule or cancel, please let me know at least 24 hours prior to the beginning of our time together. The full fee will be charged for missed sessions and sessions that are rescheduled or cancelled with less than 24 hours notice. Thank you for your cooperation and understanding!
Redwoods & Snow Gratitude Practice
Stillwater Meditation Group Participants
Every Moment Is Sacred Podcast
Monthly memberships are available through Patreon, and one time contributions can be offered by simply selecting the PayPal or Venmo button below. Any amount of generosity is very much appreciated and makes a big difference. Thank you with all of my heart!
Thanks again!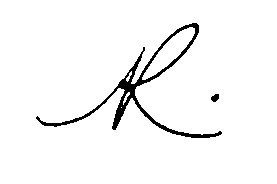 I am committed to learning and growing while providing services that support the healing and holistic growth of the world. I endeavor to provide compassion and understanding for all people in all situations. For those times I cannot provide adequate support for a person or situation presented to me, I am dedicated to refer out to those who may help with different expertise. I envision a world filled with kindness and enjoyment which includes, and oftentimes starts with, self love and actualization. I welcome all those who come in a good way who would like conscious company and guidance along their unique path, process, and unfoldment in this sacred life journey. Namaste.