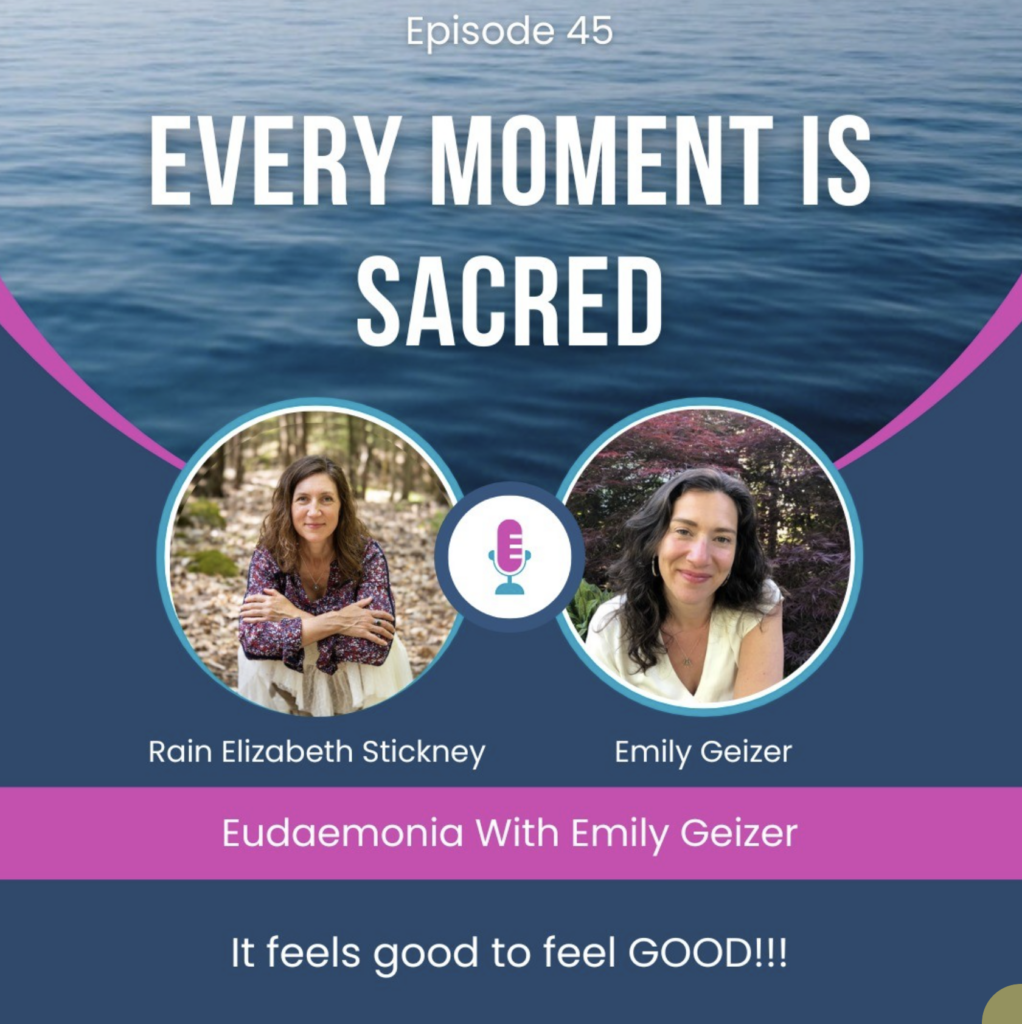 45. Eudaemonia With Emily Geizer (Healing Conversation)
45 Minutes | May 17, 2023
What do cinnamon, neuroscience, and sugar all have in common?! When used (or not used) in a unique way for you to support your own flourishing, they all are part of eudaemonia. Eudaemonia is an old word from Aristotle meaning wellness for your highest good. These are three topics explored in this fun-loving and honest conversation with Emily Geizer, Health Coach. Emily is a life and wellness coach for women who are exhausted and juggling too many balls. She takes a food-first approach to wellness while incorporating other aspects of healthy living, rewiring thoughts and beliefs, and nervous system regulation. I reveal some things about my life in this episode, as does she. Keywords: Stinky Feet!!!
Tune into Emily's podcast on topics of alternative health and wellness called, you 'da what?
Emily's Podcast: podcasts.apple.com/us/podcast/you-da-what/id1662603548
Emily also offers private and group coaching. Learn more at emilygeizer.com.
Sign up or join the waitlist for the Sugar Shake-Off!
subscribepage.com/sugarshakeoff
Find Emily on IG: @emilygeizer
~~~~~
Redwoods & Snow – daily gratitude practice
Email for a sample! healing@rainelizabeth.org
Go directly to my website to sign up by sending payment: rainelizabeth.org/payment
~~~~~
Thanks to my wonderful sound editor, Ferrara. She can be contacted at enantiodromia23@gmail.com.
I am also grateful for my amazing website designer, Abby Kojola at kojolapower.com.
Deep appreciation goes out to my late mother & very much alive stepfather who collaborated on and performed the music. Check out the album, My Oh My, for the full song, May Your Dreams Draw You Gently.
Thank you for listening! Please subscribe, share, rate, and review to support this show.
xoxox