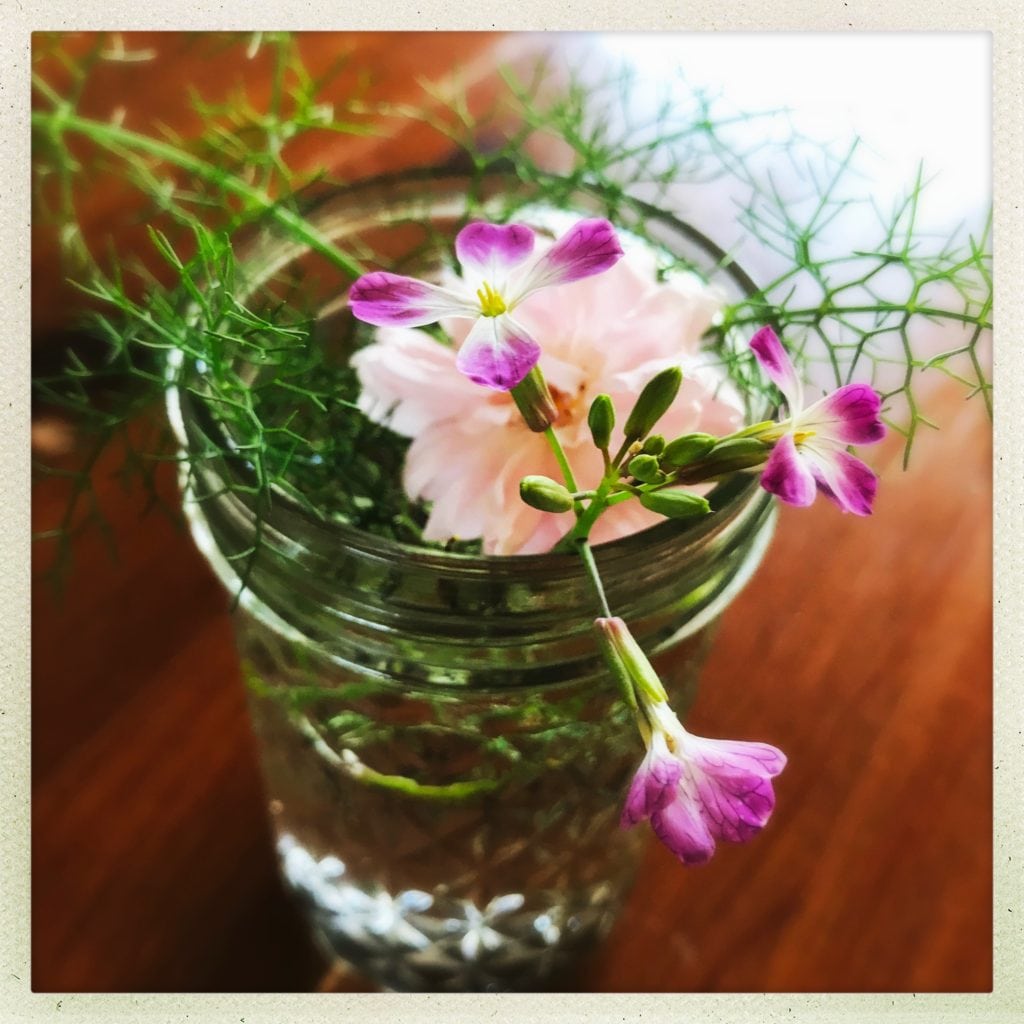 Finding Joy: A delightful challenge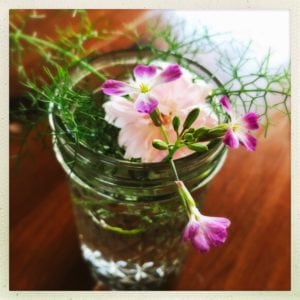 The other day, while walking along our neighborhood creek, I found myself overjoyed by the late summer wildflowers! I picked a few, and upon coming home, put them in a glass on our dining room table. The colors, scents, freshness… all bring such joy to me! My heart feels full with these gifts from the earth and these riches of my neighborhood.
Later in the evening, while on a winding-down-the-day stroll, my 4 1/2 year old son surprised me with a handful of wildly growing Mexican Daisies! "These flowers are for you, Mommy!" he announced. Handful after handful, he placed the blooms in my
happy hand. Joy. Pure joy again, this time gifted by my son. 
My challenge to you is to find joy. I am in a joyful practice, so I thought I would share this idea. I am noticing that joy is different from gratitude. It is also different from noticing when the universe is kind. Although both of these sacred sorts of moments, gratitude and universal kindness, can give joy, the experience of joy seems to come upon a person so uniquely and spontaneously that it is valuable to notice what brings joy for our own personal heart and soul, body and mind. Flowers bring me joy! This almost never fails. What brings you joy? I invite you to notice everyday. Then share this joy with someone you appreciate, admire, love, trust… share your joy with me! Share joy wherever and however you would like, but first notice. What brings you joy today?